Protection > Wire Guards
Wire Guards
These will stop large stones but not small stones or air gun pellets. Wire guards should be made to the size and shape of the windows. They should be protected with a powder coating or galvanized and fixed with none rust clips and screws to blend in with the guards.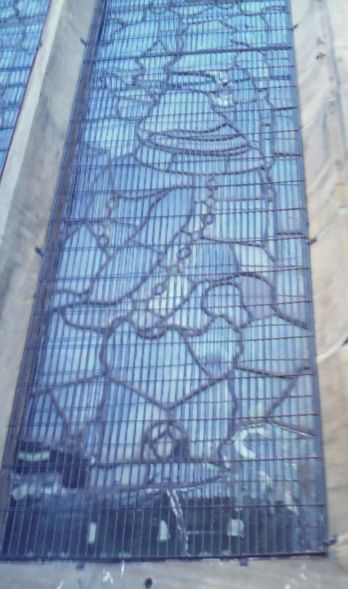 Advantages
Inexpensive to fit.
The outside will be cleaned by the wind and rain.
Can be removed for any work to be done on the outside.
Its a traditional type of protection.
Disadvantages
Old guards can rust and corrode and sometimes discolour stone work.
persistent thieves and vandals could get through the window.
If fitted to close the impact can transfere to the stained glass window.
Light levels can be reduced inside and legibility of the stained glass window can be affected by the wire guards.
I have seen birds nesting between the guards and the window.